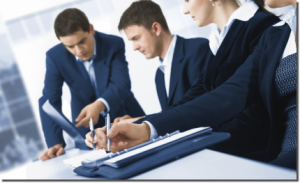 Financial Statement Preparation  – Prepare a balance sheet and income statement for you or your financial institution.
Bookkeeping – We can post your income, checks, and reconcile your cash accounts.
Payroll – We can prepare payroll for any business.  Weekly, biweekly, monthly, etc.  Direct deposit or paper checks.
Sales Tax – We can prepare sales tax returns for you monthly or quarterly.
QuickBooks Guidance  – Desktop and Online
Cash Flow Analysis – We can help you to know when and where your cash is going.
Corporate & Partnership – We keep up-to-date on current tax code changes to provide a customized approach to business returns so that we can meet your unique financial needs and goals.
Individual – We endeavor to make tax preparation as easy as possible for you by gauging your financial health and preparing a tax projection to suit your unique needs.
Trusts – We want you to focus on the gifts that your loved one intended to give thus we work closely with spouses and children to save unnecessary tax expenses.  Also, we work closely with trustees to ensure an uncomplicated tax preparation process.
Gift – Since gift tax can be applied in many ways, we help you to find the best way to allocate your finances.
Estate – We know that you want to provide for your loved ones therefore, we work to protect your most valued assets and assist you in building the future you envision.
Tax Planning – We analyze your situation to assess your financial health in order to create an effective savings preparation strategy that will balance your business and personal needs for the most beneficial and tax-efficient plan for you.
IRS and State Revenue Departments Representation – Whether it is a notice about sales tax or a letter that you've been selected for an IRS audit, professional representation is vital.  We have the experience and qualifications in these matters to assist you during this process.